Afghans are a staple in the crochet world, but they can be a bit tricky to size!
While you can truly make a crochet blanket in any size you choose, we've gathered 8 of the most popular measurements for you to use as a guide.
Before you get started:
You should consider if a border will be included in your overall size: borders can be a fun way to finish a design, and add extra length and width!
Don't just chain until you get the "right length": Sizes by pattern repeats may differ, so always make a swatch first to measure!
The larger the blanket the more it will weigh, and the more it will stretch: A Twin can easily turn out to be Queen or King size if the yarn weight causes heft!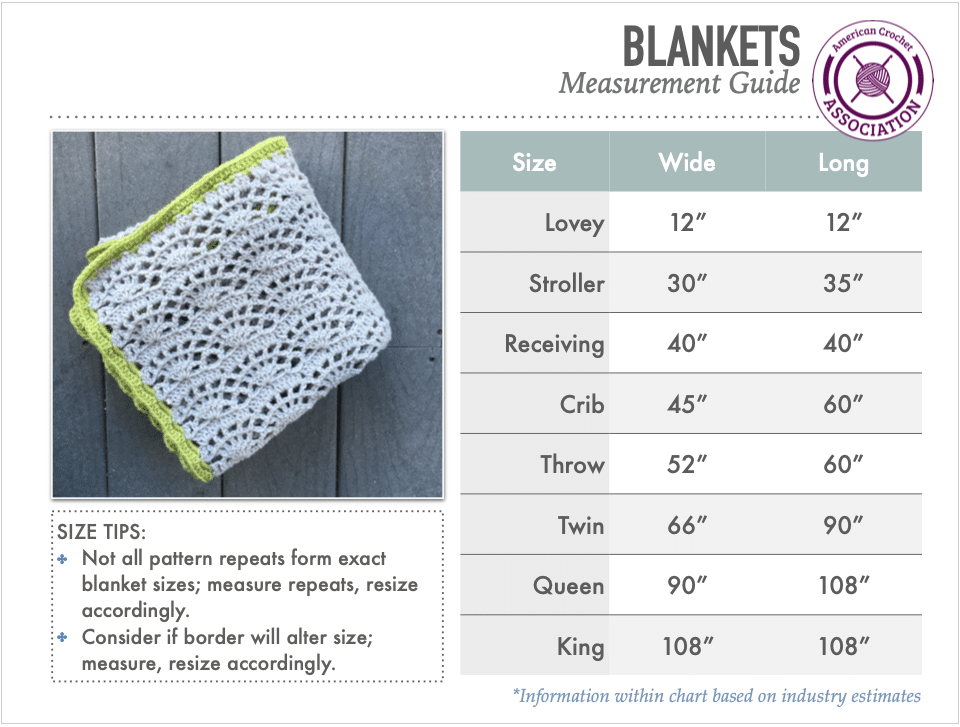 Ready to make a blanket?
CLICK HERE – Watch 30 crochet stitch video tutorials (with repeats) to make any size blanket!
Be sure to pin, share, save, or download this guide!
Peace + Love + Crochet
Salena