Build Skills
Crochet more, better, faster & with fewer mistakes!
---
Learn How To Crochet: A complete guide for absolute beginners & beyond!
Crochet Skill Building: A training series that will help identify and grow your knowledge & skill.
Stitch Bundle: 30 crochet stitches, 85 video tutorials, 54 functional patterns!
Become a Member
A community that learns & grows together!
---
ALL Access to the ACA Learning Path (everyone learns something)!
Exclusive challenge, pattern, event, sale or giveaway each month (we keep it exciting)!
Enjoy education without ads or gimmicks (frustration-free access)!
Professional Training
Build a crochet business you love!
---
My Crochet Career: Make and sell what you love, avoid burnout, earn a fair wage!
Crochet Instructor Training Certification: Teach crochet with confidence!
Pattern Writing Training: Write & publish your own unique patterns!
Crochet FAQ
If you're tired of crocheting hats that are way too big, or way too small, we have a simple math tip to help you with size every time!
Tired of having wonky edges? Here's why it happens and how to fix it.
Crochet can be tricky, but not impossible with these step-by-step instructions (with videos) to help!
No, but it can help to build competency so you can become a skilled teacher (we can help).
There are only 4 levels of skill in crochet and we have a chart to define them all.
When a pattern says to chain at the beginning of a row (or round), does it count?
Welcome to the American Crochet Association!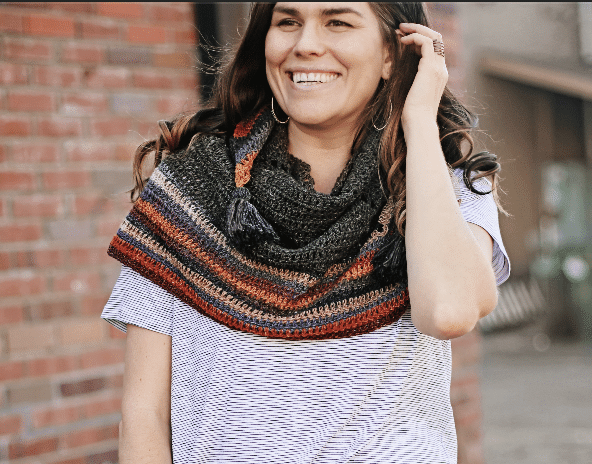 Hi, I'm Salena Baca!
Founder, host & lead educator with the ACA.
I learned to crochet at the age of 5 and haven't put my hook down since. I've published over 400 patterns, 7 books (and counting), and taught 2 courses with Craftsy (so far). My goal is to pass crochet through the generations in better hands than we found it, and that's why I started the ACA.
Peace + Love + Crochet