What is crojo?
How can you get inspired to crochet?
Want to restore your crochet motivation?
You've come to the right place.
Let me start by saying that I've crocheted for hours or days at a time without wanting to stop (even when I get tension in my muscles).
I've gone through an entire series in one day, without putting my hook down (The Crown Season One, no regrets).
There are times I want to crochet so badly that everything else feels like a distraction from working on my project (cereal is totally fine for dinner for the whole family, right?).
Crochet can be so addicting that it can be hard to WANT to do anything else. 
Crochet is joy. 
Crochet is life!
First and foremost; crochet is my hobby. Most times my crojo (crochet motivation or mojo) is intact and ready to go.
But sometimes, as much as I may have the desire to pick up some yarn and a hook, my crojo is totally gone. 
Vanished. 
Disappeared. 
Nowhere to be found. 
Crochet is also a really big part of what makes me, well, me. It's my therapy, friend, inspiration, motivation, career, and so much more.
So, I rely on it. 
I want it to be part of my life, and I want to have a healthy routine that doesn't consist of constant peaks and valleys of feast (too much crochet) and famine (no motivation to crochet).
As a professional crocheter since 2009, I've definitely lost my crojo many times and have had to come up with clever ways to get it back.
Here are my top 3 simple tips to help jumpstart the desire to crochet and get your crojo back!
Tip 1: Finish A WIP
If you're like me, you definitely have crochet WIPs (Works In Progress). 
These are unfinished crochet projects that were put aside because you…
Got bored
Got stuck
Found something else more exciting
The truth is, there are lots of reasons crochet WIPs go into hibernation!
When I'm low on crojo, I like to take some time to review my WIP pile (Piles, actually. Mine are scattered all over the house).
Some projects may need to be frogged (taken out completely), so tidying up WIPs you don't want to finish can be motivating.
And some projects may be ready to finish.
Here are a few suggestions when picking a WIP to finish:
The nearly finished project: needs ends woven in, border added, last few rows or rounds worked
The seasonally ready project: something you can use for the current season, like summer or winter
A great gift idea: friends love crochet bags, home decor, and blankets
After looking through my WIPs, I often find at least one project to frog or finish, giving me enough motivation to get out of my slump!
How many WIPs do you have?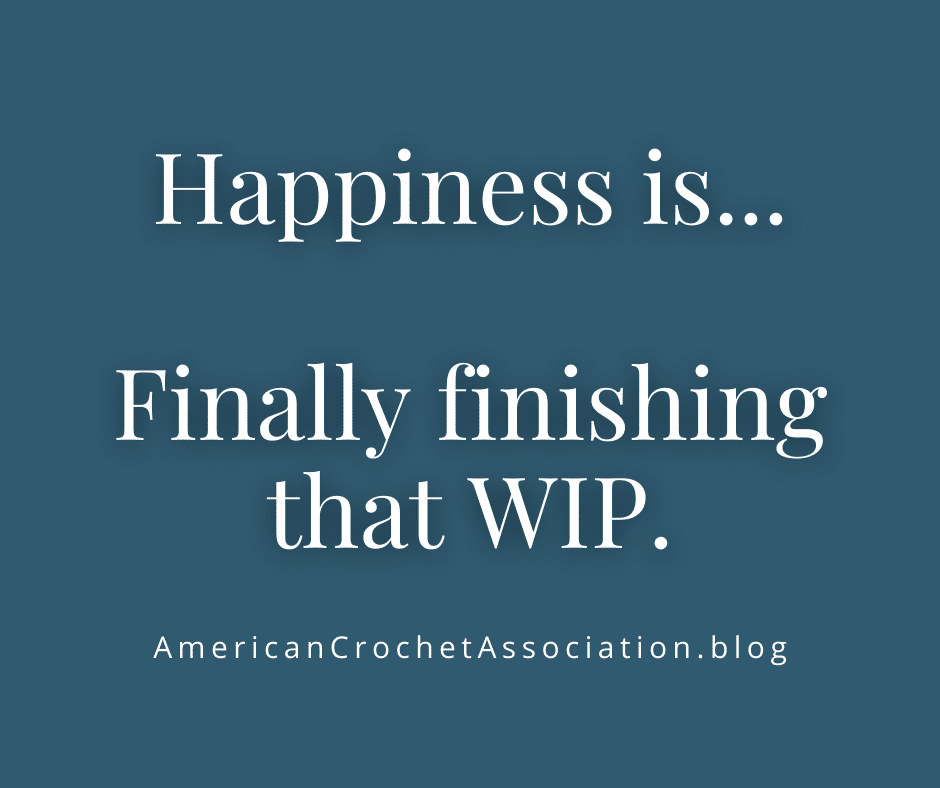 Tip 2: Try a new stitch
Even though I've been crocheting since I was five (over thirty-five years now!), there are still many, many stitches and techniques I haven't tried yet.
I'm comfortable with a few stitch patterns and motifs that I use again and again, and most of the time I enjoy the certainty of what is familiar to me.
We like to crochet what we know and are best at, right?
But sometimes I get bored with my comfort zone. 
Sometimes, my comfort zone is the reason I have a lack of crojo.
In this case, I'll look for a new crochet stitch to learn!
When I try a new stitch, I like to make a small swatch (roughly 10"x10"), and I might make a few different versions, like:
Solid color yarn, worsted weight
Multi color yarn, worsted weight
Lighter weight yarn, heavier weight yarn
Striping every row or every few rows
Learning a new stitch helps me to practice that stitch, but it also helps to better my craft overall: stitch and fabric tension, yarn choice, color choice, finishing techniques, and more.
When I'm trying to learn something new in crochet, I can't help but feel excited, motivated, and ready for more!
Is there a stitch you've always wanted to try?
From waves and chevrons to basketweave and cables, there are over 30 crochet stitches you can watch and learn on our YouTube channel today, RIGHT HERE.
Tip 3: Pick a yarn, make a project
I have a lot of yarn on hand. 
A lot!
Sometimes I get yarn because I need it, but most times I get a skein or two just because I like the color, texture, or feel.
Most of the yarn I have on hand was inspiring to me at one time, and I just couldn't leave it behind.
So, it came home with me.
When I need to get my crojo back, I like to sort through all my yarn.
Some yarn may need to be organized (did I really buy the same yarn and color 3 times?).
Some yarn may need a new home (I like to give yarn to my friends and community members).
And some yarn may immediately inspire you to make something (like, I can't grab a hook fast enough).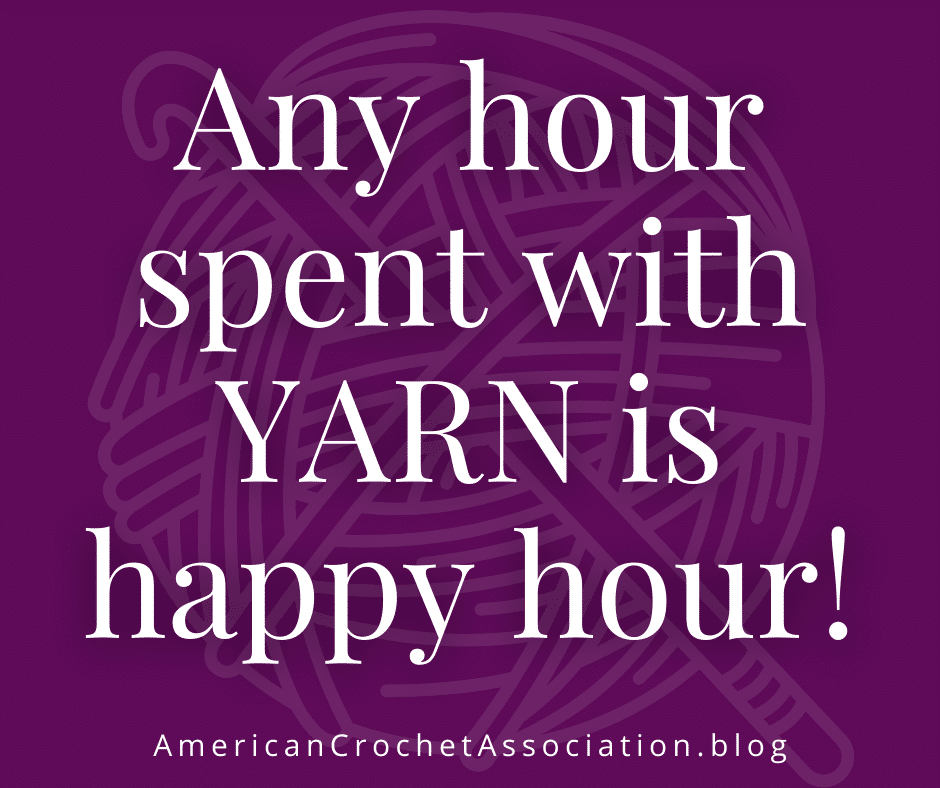 When I find a skein (cake, ball, hank…) of yarn that I can't put down, the first thing I like to do is look it up on Ravelry to see the full potential.
In fact, the last time I had a serious lack of crojo, I found my stash of Lion Brand Touch of Linen.
So, I looked it up on Ravelry to see the types of projects others had made with the yarn, like this:
Log into Ravelry, 
Click "yarns" in the upper menu, 
Find the "search for" box, type in the yarn brand and type (example: Lion Brand Touch of Linen).
When researching Touch of Linen, I found a few bags that looked sturdy and was inspired to make the Hexagon Market Bag.
While I had a few skeins on hand to make that project, you can easily find projects that use just one skein or less when reviewing all finished projects on Ravelry too. 
If you find Ravelry projects to be tricky to research, read THESE TIPS for help.
Have you ever researched yarn on Ravelry before?
These 3 tips really do help to get my crochet motivation back, and I hope they do the same for you. 
What do you think?
Let me know in the comments, or CLICK HERE to share your favorite tips in our community!
Peace, Love & Crochet –
Salena