Justine Tiu launched The Woobles because she wanted to create amigurumi crochet kits that would make it easier for people to learn how to crochet.
In her own crochet journey, she had found that there were a lot of challenges, and she knew that there was a better way.
So, she started The Woobles, a website offering amigurumi kits specifically designed to help beginners learn the craft.
CLICK HERE to read more about The Woobles in our interview with Justine Tiu!
Fans of The Woobles really love the patterns.
In fact, they've complained that when they try to use other amigurumi patterns, it's just not as easy or fun.
So, in order to give The Wooblers more of what they wanted, Justine has written a new book with 21 different amigurumi patterns in The Woobles style.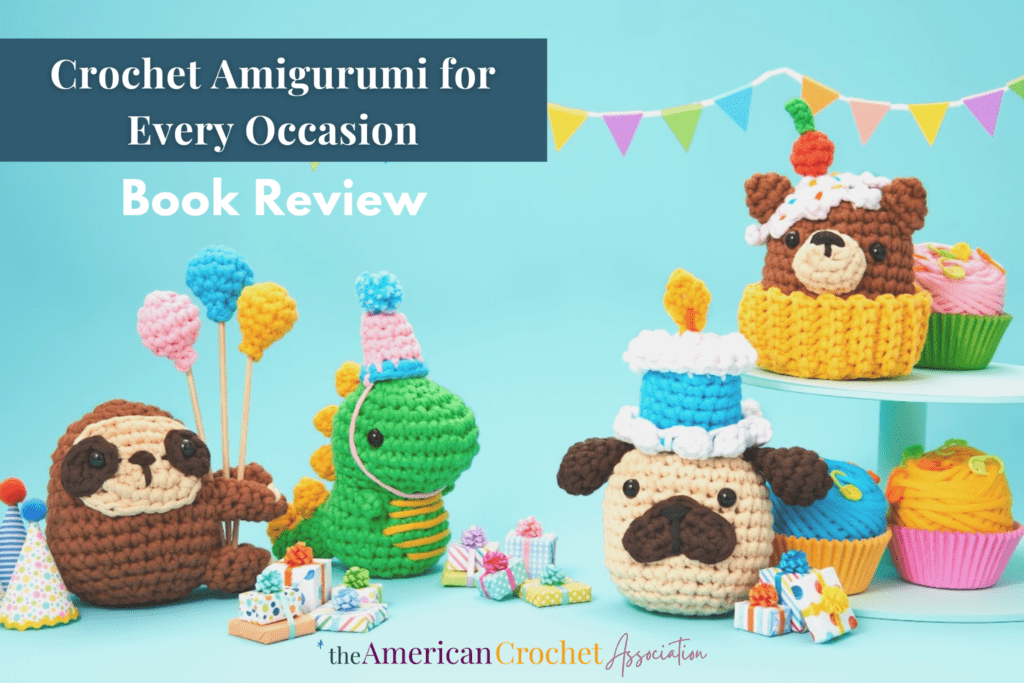 The Book's Title Says It All: Crochet Amigurumi for Every Occasion
The Woobles Crochet Amigurumi for Every Occasion: 21 Easy Projects to Celebrate Life's Happy Moments
There are three key parts to the book's title that help us really understand what the book is all about:
The Woobles. That's the brand, of course. You can take a look at the book or website to see the original style of these adorable plushies.
Crochet Amigurumi For Every Occasion. This book has such a great theme – amigurumi creatures that celebrate every occasion in life. It's fun, unique, and gives you great ideas for gifting all throughout the year.
21 Easy Projects to Help Celebrate Life's Happy Moments. So, you can see that there are 21 designs in this book. More than just the theme of marking the special occasions throughout the year, it's truly about the joy of celebrating both the big and little things.
The Woobles Shares 4 Core Celebratory Themes
The 21 adorable amigurumi creatures in this book are separated into designs for celebrating four different big events throughout the year:
Engagements. And, of course, these might celebrate anniversaries and love in general. Designs include "Sugar and Snow, The Two Peas in a Pod" and "Dai and Suki The Lovebirds."
Baby Shower. Again, you could give these as baby's first Christmas gift or just because. Designs include "Urkel Philibert The Stork" and an "Outer Space Mobile."
Housewarming. These are the kind of gifts that are also really great all-occasion gifts and might even be perfect for your own home. Designs include "Clint the Cactus" and "Cat Tray."
Birthday. Celebrate people of all ages throughout the year with cute plushies including "Doug the Pug" and "Walter the Bear"
As you can see, there's a lot of variety.
This isn't the kind of amigurumi book that shows you how to make one basic body and just change out the eyes or ears for a different animal.
These are creative designs!
As a bonus, the little descriptions about each creature brings them to life.
They're joyful, humorous and fun. It makes you love what you make even just a little bit more.
Woobles are Designed to Give The Crafter Confidence
Justine really cares about doing more for crafters than just making it easy to learn to crochet amigurumi.
She learned from experience that by seeing yourself develop new skills in crochet, you gain the confidence to do new things in other areas of life.
You open yourself up to a world of possibilities when you see how much you can learn.
She's designed the book so that the easier patterns are at the beginning and the more elaborate patterns come as you go along.
This allows you to gain skills progressively and keep proving to yourself in bite-sized chunks that you can do this.
The Woobles website also provides a really great supplement to the book.
While the book gives you what you need to learn the patterns, as a beginner you might find yourself stuck at certain parts, and that's when you can turn to the website's video tutorials and support for extra help.
The book itself has photo tutorials, but the website expands on that with video – including video and photos for left-handed crafters.
This is especially helpful as you work through the first part of the book, which offers detailed information about everything you need to know in order to crochet amigurumi.
You'll learn everything from holding hook and yarn to embroidering eyes on to a plushie and so much more – those videos online help a lot if you're someone who learns best that way.
The Woobles Crochet Amigurumi really is for Every Occasion
The end of the book's introduction, in Justine's own words, really sums it up, so we'll share it here:
"I hope this book becomes your go-to resource to make the cutest crochet memories for many years to come. I hope the amigurumi you make from this book instantly bring huge smiles to you and your loved ones' faces. And I hope the skills you learn from this book give you the confidence to keep pushing yourself to try new things."

Justine Tiu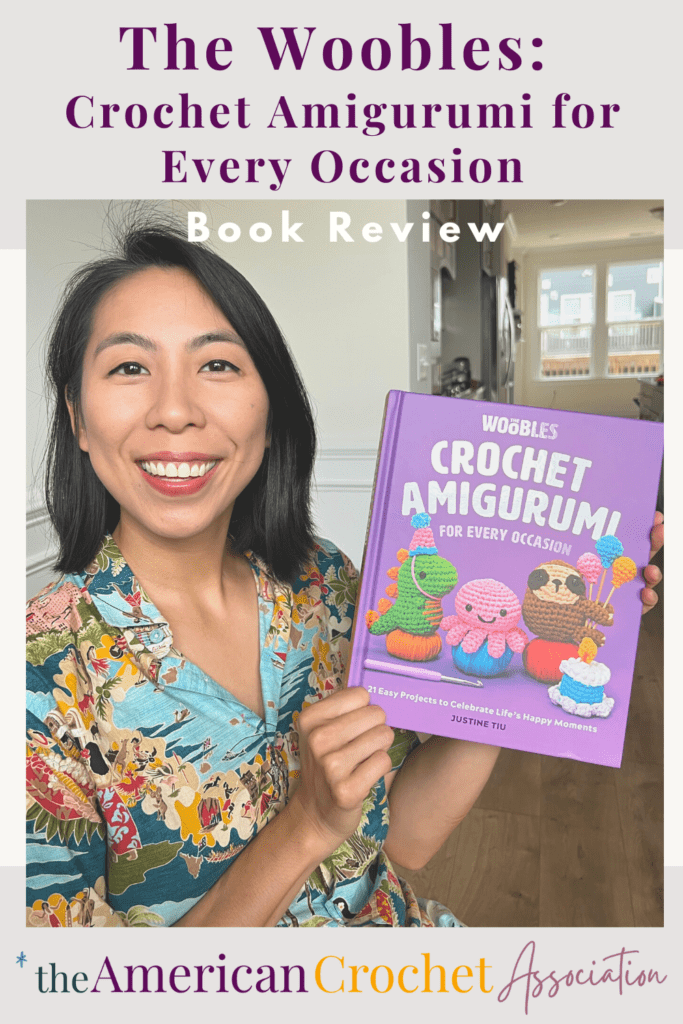 Get the book online from The Woobles website.
You can also upgrade to their Prickin' Awesome Book Bundle to get an exclusive beginner's crochet kit that pairs with the book and makes learning even easier.
Visit The Woobles website for patterns and kits. And follow The Woobles on Instagram.
*This article contains some affiliate links.